Trust I.T.'s promptness is amazing.

They track our workstations and servers remotely and notify me if a power failure has occurred overnight. A few times they have beat me to the office to make sure we can begin work on time. Our downtime has disappeared along with the frustration and anxiety of possibly losing our work.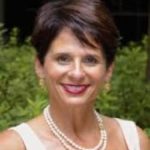 Maria Marrero Darden
Business Director
Marrero, Couvillon & Associates
Trust I.T. brings peace of mind – we know we are getting honest, reliable, and professional I.T. support…

They take the time to explain how and when we need to upgrade our network, which helps ensure sure we don't have unexpected failures in the future. Trust I.T. brings peace of mind – we know we are getting honest, reliable, and professional I.T. support. Their I.T. skills and knowledge are amazing.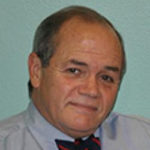 John C. Williams, AIA, NCARB
Principal
John C. Williams Architects
Issues are resolved quickly in a user-friendly way.

They take the time to educate us about any IT issues we are having and do so in a language we can understand. If there's an issue we get it resolved quickly and in a very user-friendly way, and that's quite special. One Friday morning, we had issues with the server. After contacting them, they were onsite in less than 30 minutes. Downtime for us can cost us customers, but before we knew it, Trust I.T. had us up and running.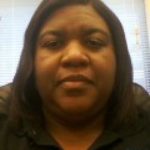 Carmelia Bynum
Postal Credit Union of Baton Rouge
Great approach to customer service…

They work behind the scenes monitoring and advising. They do the technical stuff so we don't have to be involved at all. When issues do happen, they're very responsive and get things fixed quickly. They are very efficient and handle situations promptly and with a great approach to customer service.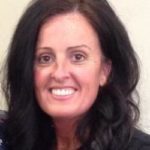 Sonja Stevenson
Pipe and Steel Industrial
We call and they are here.

We had several people before, but just could never find the right person, the right team. We gave Trust I.T. a try and gosh, we have been so happy with them. They are just wonderful. They are very good at their work. We call and they are here.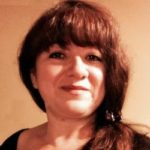 Tricia DeLeón-Richardson
Lewco Specialty Products
Impeccable customer service, reasonable pricing and knowledgeable staff

When faced with computer issues, the team at Trust IT always explains the problems in terms we can understand and gives us efficient solutions. We highly recommend their impeccable customer service, reasonable pricing and their knowledgeable staff.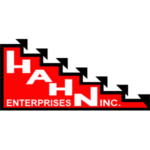 Mary Bonadona
Hahn Enterprises
They are trustworthy and help us with our HIPAA compliance

Whether we call early in the morning or late in the afternoon, Trust IT is always willing to help and is very "hands on".  The team at Trust IT provides great service at lightning speed.  They also advise us on the latest cyber security issues and how to stay ahead of them.  They are trustworthy and also provide us with HIPAA training and compliance standards. Their wonderful staff is a pleasure to work with as well.

Laura Gamel
Hidalgo Health Associates
Their high level of customer service is second to none

Trust was built immediately and they quickly became part of our "work family". We value their quick response time and the availability of the staff. Trust IT has a wealth of knowledge and they assist us with technical decision making. Our best interest is always first place, so there is never any pressure. We highly recommend them because we always receive consistent positive results. All of our employees are very happy with the performance of Trust IT. GREAT people, GREAT service!!

Karen Barbier
Aegis Flow Technologies
The biggest benefit has been the increased office productivity

The single biggest benefit to our company has been the increased office productivity! Trust IT has given our company tailored support and solutions. We appreciate the fact Trust IT is a full service IT firm with expert, advanced security and support for today's office workflow.

Andrew Sheppard
Crane Real Estate Brokers, Inc.
The peace of mind is invaluable

The quick response and attention to detail Trust IT provides does not compare to previous firms. The peace of mind knowing the technical issues at my six locations are covered is invaluable. I recommend giving the team at Trust IT a chance.

Glen Bohte
Mike & Jerry's Paint and Supply
We have significantly less, probably 65% less, downtime

The services and solutions provided by Trust IT are cost effective as we have significantly less downtime. Given the nature of our business, a law office, security is paramount to us. I can actually sleep at night knowing my electronic information is both safe and will be there in the morning. I am certain Trust IT is the right IT Company for us because of the high quality service we receive on a regular basis.
Lea Shelby
Shelby Law Firm
The staff at Trust IT responds quickly

Whether setting up a new system or experiencing technical issues, we receive:

Fast response time. Fast follow up. I am very satisfied with the team at Trust IT.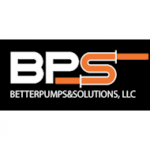 Joe Atol
Better Pumps and Solutions
I've been with this organization for almost 18 years and we have had IT in house and several outsourced firms and none measure up to the excellence of service that we receive from Trust IT

We love the quick, professional, knowledgeable service Trust IT provides. Their team is always great, friendly, and maintains a helpful attitude. They make us feel like we are co-workers instead of clients. Jeff's team provides hands on service - not a help desk walking you through steps you have to fix on your own. We really appreciate their friendly attitude and willingness to help us even when we know you have to be slammed.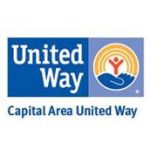 Laura Daigle
Capital Area United Way