An outsourced IT department for small businesses with a focus on technology stress reduction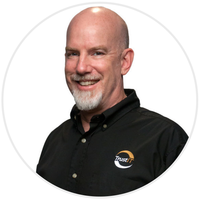 Trust IT has provided expert technology support since 2011, helping Baton Rouge area businesses increase productivity and profitability by making IT a streamlined part of operations. Since then, we have remained dedicated to providing state-of-the-art IT support, service and products that allow our clients to get ahead of the competition and achieve greater success.
Our purpose at Trust IT is to create business success and peace of mind for our customers by providing the absolute best IT services, education, and products that enhance corporate and personal productivity.
We achieve this by following these core values:
Conduct ourselves with absolute honesty and integrity
Serve our clients with uncompromising commitment to excellent customer service
Possess a work ethic second to none
Treat our clients, vendors and each other with respect
Remain adaptable to ensure unique technology needs are met for each individual client
Serve our Baton Rouge Community
Trust IT has built a solid reputation by providing clients with up-to-date, cost-effective IT solutions while ensuring their needs are met in a fast, friendly manner from the entire Trust IT team. Our clients tell us what sets us apart from other IT providers is our expertise, professionalism and dedication to providing solutions that meet their specific needs.